Search
You can click Search

button to search keyworks within the book.The search keyword box will appear.

Please input keyword(s) in the search field and click Search button to start search. The search result will be listed at the bottom of the dialog.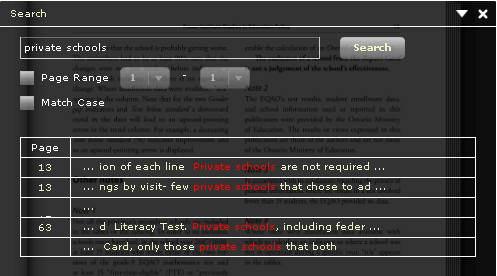 You can click the item in the list to jump to the page.