How to Add Audio
After importing pages from PDF, you can turn to the page you want to add audio, then click "Add Audio" button to add an audio to the current page.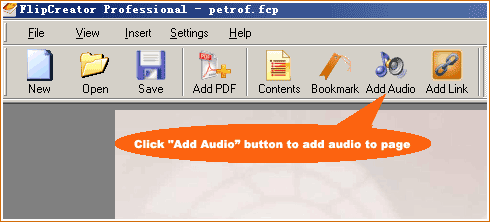 .
After clicking "Add Audio" button, you will be prompted to select audio file you want to add into current page.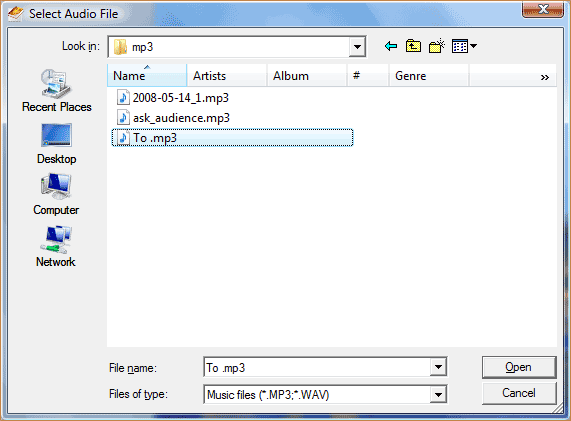 After selecting audio file, you will see the following interface: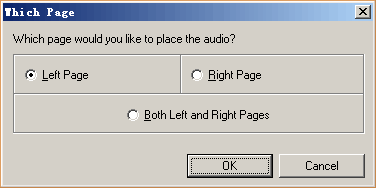 In this interface, you are allowed to determine the audio to be placed on which page. After you finish the selection and click "OK" button, you will see this icon

displaying on the left top coner of the page you selected.